Publication:

| Home page

/

News

/
Cuba is a paradise island, which you may fall in love with at the first sight. Cuba bewilders, surprises, strikes and fascinates. But what is it like inside? What does it hide? What do the people think and how do they live? Cuba is full of emotions, secrets, beauty, ugliness, rum and cigars. Cuba lives for music and dancing. Are these only Buena Vista Social Club rhythms?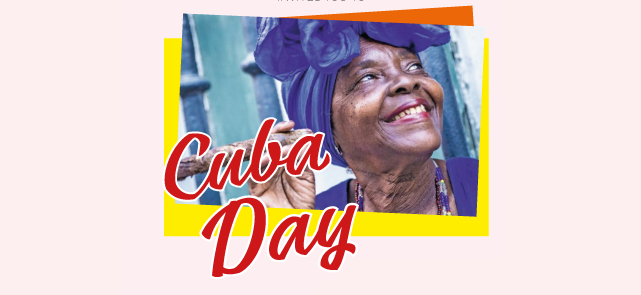 On Thursday 23 November 2017, Foreign Language Centre invites Lazarski University community to an unusual Day with Cuba: an island out of this world.
Kuba Rybicki, a well-known traveller and outstanding photographer, will talk about his month-long bicycle trip round Cuba. He visited Cuba known to tourists and this unknown, in the sun and in the rain, but always in the smoke from archaic automobiles and the flavour of three types of sandwiches offered by all gastronomic points of sale on the island. You can learn more about Cuba on http://www.jakubrybicki.pl/pl/foto/nie-taka-rajska-wyspa/.
There will be a lot of music because in Cuba you can hear music everywhere. Cuba lives for music. To read more about music, visit https://anywhere.pl/article,914,Kuba-karmi-sie-muzyka. Jacek Korzeniowski, a musician and English language teacher at Lazarski, will familiarise us with Cuban music. We will also listen to beautiful Cuban songs performed by Lazarski students. There must be Cuban rhythms with us. Dancers of Ana Dane Studio will do the Cuban salsa and the rhumba.
Some of you may want to play draughts or dominoes – Cuban national games. The winner will get a prize!
Finally, as usual, there will be a treat of unique Cuban tastes!
Join us on 23 November at 11.20 in room no. 130!
Lazarski University named the best Polish university in U-Multirank!