At the Foreign Language Centre, we believe that every new language you learn gives you a new view of the world, a broader mental horizon, personal growth, and a better launch into your professional career; it helps you fulfil your dreams of studying abroad, travelling, meeting new people, and learning about new cultures; and it is an opportunity to live without complexes and get more self-confident. We have been spreading this belief among our students and learners for over 20 years now. See who we are and how we teach!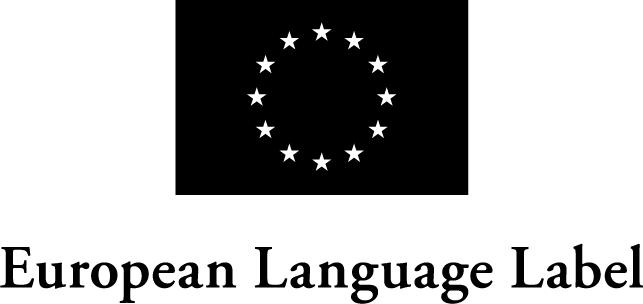 The Foreign Language Centre is an interdepartmental unit of Lazarski University. Founded in 1993, it was inspired by the traditions of high-quality foreign language teaching at the State School of Shorthand, Stenography and Foreign Languages, the so-called Ogrodowa School, headed by the founder of Lazarski University.
The Centre pursues educational operations in the field of teaching foreign languages and holding exams in foreign languages. Its offer comprises courses in languages: English, German, Russian, French and Polish for foreigners. The Polish Language and Culture Centre of the Foreign Language Centre was established in 2010.
In addition, the Foreign Language Centre offers One-to-One and online language courses, courses for employees and afternoon class Polish for foreigners, as well as language courses for children and teenagers within the scope of the Summer Language Academy for Children.
In addition, the Centre offers language courses addressed to foreigners interested in taking up studies at Lazarski University or wishing to improve their language skills: conducted in English and Polish, they are offered on a bi-monthly, semester, and one-year basis.
As members of departmental examination committees, Centre employees also hold examinations in foreign languages in the course of doctoral studies.
The Centre employs experienced staff with extensive educational background, ensuring a high level of foreign language teaching. Language courses are offered on all proficiency levels and cover specialised terminology. The courses employ modern teaching methods as well as the latest teaching means and tools.

The Centre promotes an innovative approach to foreign language teaching. Its efforts have been recognised by the European Commission which has twice awarded it the European Language Label. In 2015, the European Commission awarded the Centre the prestigious European Language Label for the "Language Teaching in the Neighbourhood" project. In 2016, within the scope of the "Language-Friendly Society" priority, the European Commission awarded the ELL to another of our language and cultural projects: "Understanding Different Cultures: National Days at Lazarski".
Apart from language courses, the Centre organises various events to promote languages and cultures of other countries and pursues projects aimed at the internationalisation of the University, activity projects for ambitious students, language projects, and projects addressed to the local community.
Lazarski University Foreign Language Centre
ul. Świeradowska 43, sector D, 1st floor, room 125
02-662 Warsaw
Tel: +48 22 54 35 370 / 372 / 373
e-mail:

OFFICE HOURS DURING THE ACADEMIC YEAR:
Mondays 10:30 a.m. - 2:00 p.m.
Tuesdays 8:00 a.m. - 4:00 p.m.
Wednesdays 10.30 a.m. - 4 p.m.
Thursdays 8:00 a.m. - 4:00 p.m.
Fridays 10.30 a.m. - 2.00 p.m.
Saturdays 8:00 a.m - 3:30 p.m (only with external studies meetings)

ATTENTION! During the holiday season (07/18 - 09/23) SJO is closed on Saturdays. We invite you from Saturday 24th of September 2022.