In solidarity with Ukraine
Due to currently ongoing situation we are ready to support students and employees from Ukraine and their families. On this page you will find all the most important information about the possible forms of support and the organization of learning and living in Poland.
Dear students of Ukrainian origin, we support you and your families.
We are proud of your nation and remember our support and unity with you here in Poland, at our University.
---
Information for students
students staying in Ukraine (without possibility of coming to Poland for the duration of the academic year) will have oportunity to take part in classes (Microsft Teams)
students can expect flexibility in the approach towards credits and exams, e.g. remote exams and the ability to adjust the dates of exams to the individual situation of the Student
Further information on support for Ukrainian students will be published soon. Our information page ukraina.lazarski.pl
---
The Łazarski University Faculty of Law and Administration is the best law faculty among private universities in Poland.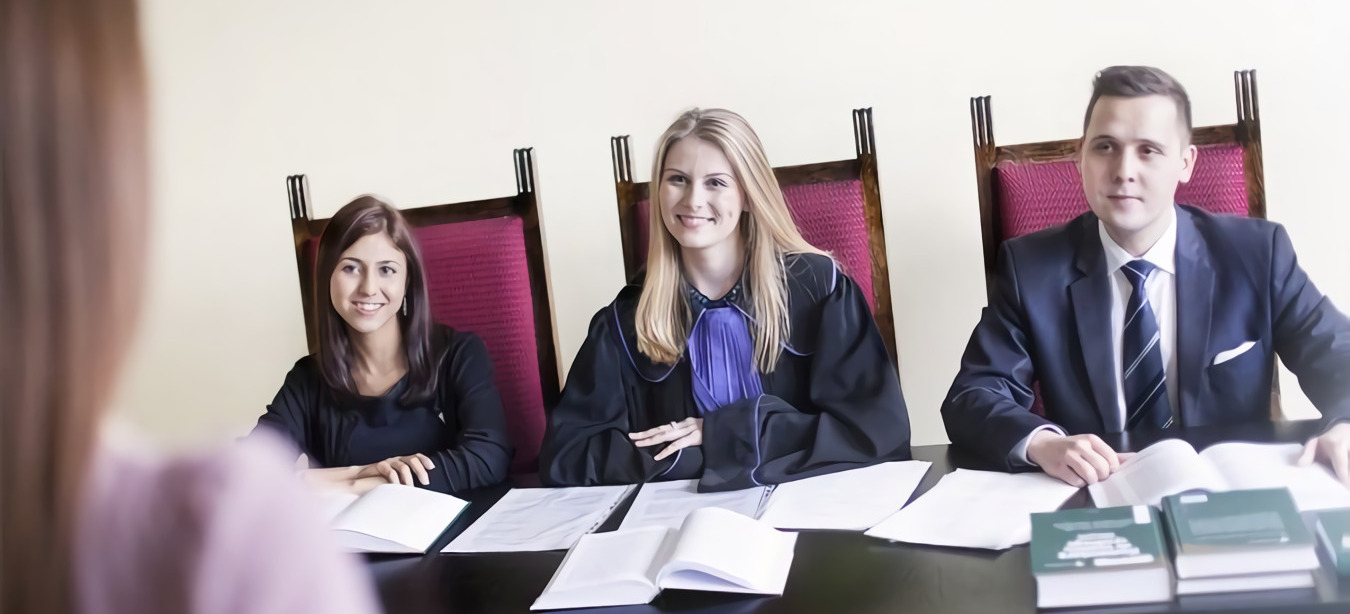 Its quality has been confirmed for years by its positions in major rankings.
For 10 years, Lazarski University has been occupying the first position among non-public universities according to XII Ranking Wydziałów Prawa prepared by famous magazine 'Dziennik Gazeta Prawna'. The University has been ranked sixth in the overall group including both public and non-public universities. Therefore, Lazarski University has outperformed 10 public and 13 non-public universities.
Under the decision of the Polish Accreditation Committee, the law major at the Łazarski University was one of five in Poland to receive a distinction, the highest grade possible, thanks to receiving top marks in all the quality criteria adopted by the PAC.
Since 2006, the Faculty has been licensed to award the academic degree of doctor of law. The Łazarski University was the first private university to receive such license.
Since 27 June 2016, the Faculty has been licensed to award the academic title of doctor habilitatus in jurisprudence in the field of law.
The Faculty of Law and Administration owes its high position in the academic world not only to its consistently pursued strategy but, above all, to distinguished faculty members. Our lecturers include, among others: Judge Jerzy Stępień, Professor Adam Olejniczak, PhD habil., and Assistant Professor Robert Gwiazdowski, PhD habil.
Outstanding academics are conducting innovative research translating into establishing new niche specialisations. The last five years of the Faculty's operation featured conducting 1,079 research projects, publishing 870 academic studies, and organising 123 conferences.
Modern teaching methods and extensive international exchange programme are an important element of the strategy adopted by the Faculty.