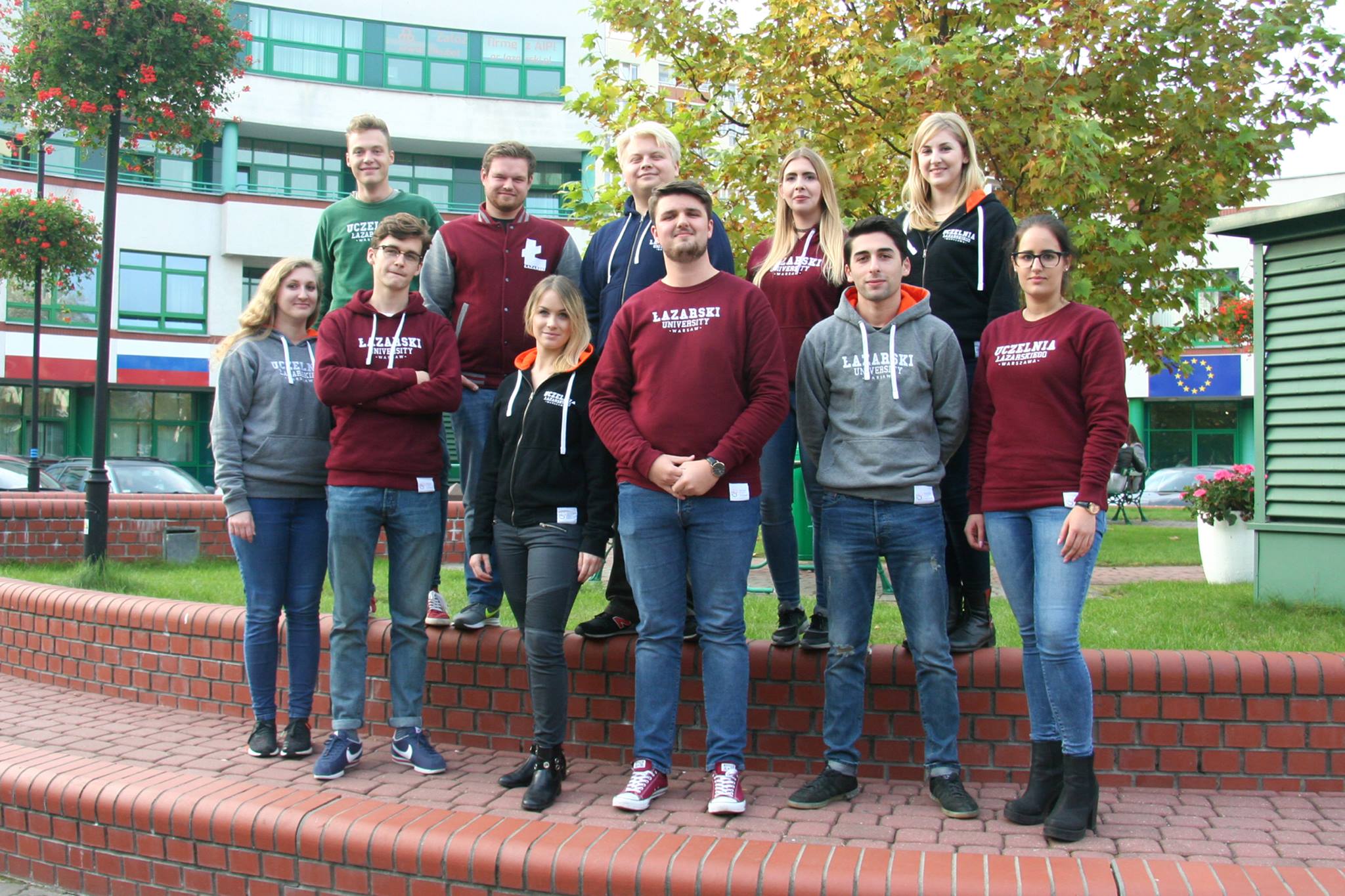 Student Government
Pursuant to Article 202.1 of the Higher Education Act, the Student Government consists of first- and second-cycle undergraduate studies and uniform second-cycle undergraduate studies at the University. The Government is the sole representative of all of the University's students.
The main task of the Student Government is to activate students through different initiatives and undertakings. Pursuing individual passions and improving yourself play a great role here. The primary goal of the Student Government's analytical activity is to provide ongoing help to all our students and ensure their wellbeing.
In the academic year 2019/2021, the students of the Łazarski University are being represented by the Student Government in the following composition:
Board Treasurer – Agnieszka Kowalczyk.
We are open to all initiatives and happy to use your advice and assistance. Participating in the works of the Łazarski University Student Government is a unique opportunity to pursue your passions and interests as well as to acquire experience and practical skills that are so highly valued by employers today.
If you want to spend your studies actively and take a proactive part in the life of the University as well as acquire experience that might come in handy in the future, contact us!
Contact:
Agnieszka Kowalczyk
Board's Financial Proxy
agnieszka.kowalczyk@lazarski.pl

Adam Borysiuk
Łazarski University Student Government Secretary
borysiuk98@wp.pl
Jakub Cichecki
jakubc-ski@wp.pl
Amadeusz Dzikowski
amadeusz28dzikowski798@wp.pl
Dawid Golik
dawid.golik@lazarski.pl
Kacper Kranc
krancyk9@gmail.com
Piotr Nesterowicz
p.nesterowicz0@gmail.com
---
Follow us on Facebook!